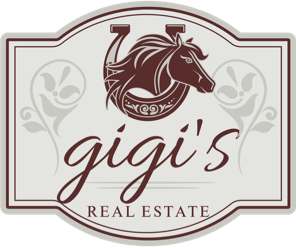 Have you been dreaming of having YOUR own HOME?????????
There's no time like the present to make your dreams happen!
If you are ready to buy your own home, this may be YOUR DAY~ & I am ready to help you. It is not the easiest thing to do, most things that mean so much to us requires effort. You becoming a home owner is very important to us and I have a passion for people to own their own part of the world-somewhere. So call me and let's work together,whether it be owning your own home, investing in real estate or starting your own business-it begins with YOU.
Let's Talk, if you are where you want to be right now, then its time you take those BIG Steps
1). You may need a BUYER'S AGENT-An Agent That Has ~YOUR Interest in mind & We @ The Gina Miller Realty Company would like to be your agent.
2). Let's discuss what kind of loan you will need for that home, so you are going to get to become PREAPPROVED NOT PREQUALIFIED – World Of Difference in the 2!!
3). THEN once PREAPPROVED Let's start the HOME Search-At This Time We Will Know What You Can Afford & What Kind Of Loan You Qualified For.
These Steps Need To Done In This Order, Remember This Is A Seller's MARKET & Inventory Of Available Homes Are Low.
A lot Of Homes Are Selling ABOVE Listed Price & Seller's Are Requiring That Buyers Be PREAPPROVED-NOT PREQUALIFIED Prior To Any Viewing Of Their HOMES.
If You Are Not PREAPPROVED You More Than Likely Will Be Left Out Of The Running For That HOME= We Do Not Want This To Happen!!!! So Start With US & Let's Help You Get Prepared TODAY-You Becoming A Home Owner May Depend On It.
So don't delay any longer~ Please contact Gina or Deborah TODAY! Let's Make This YOUR Time To Become A Home Owner And/Or Investor!!